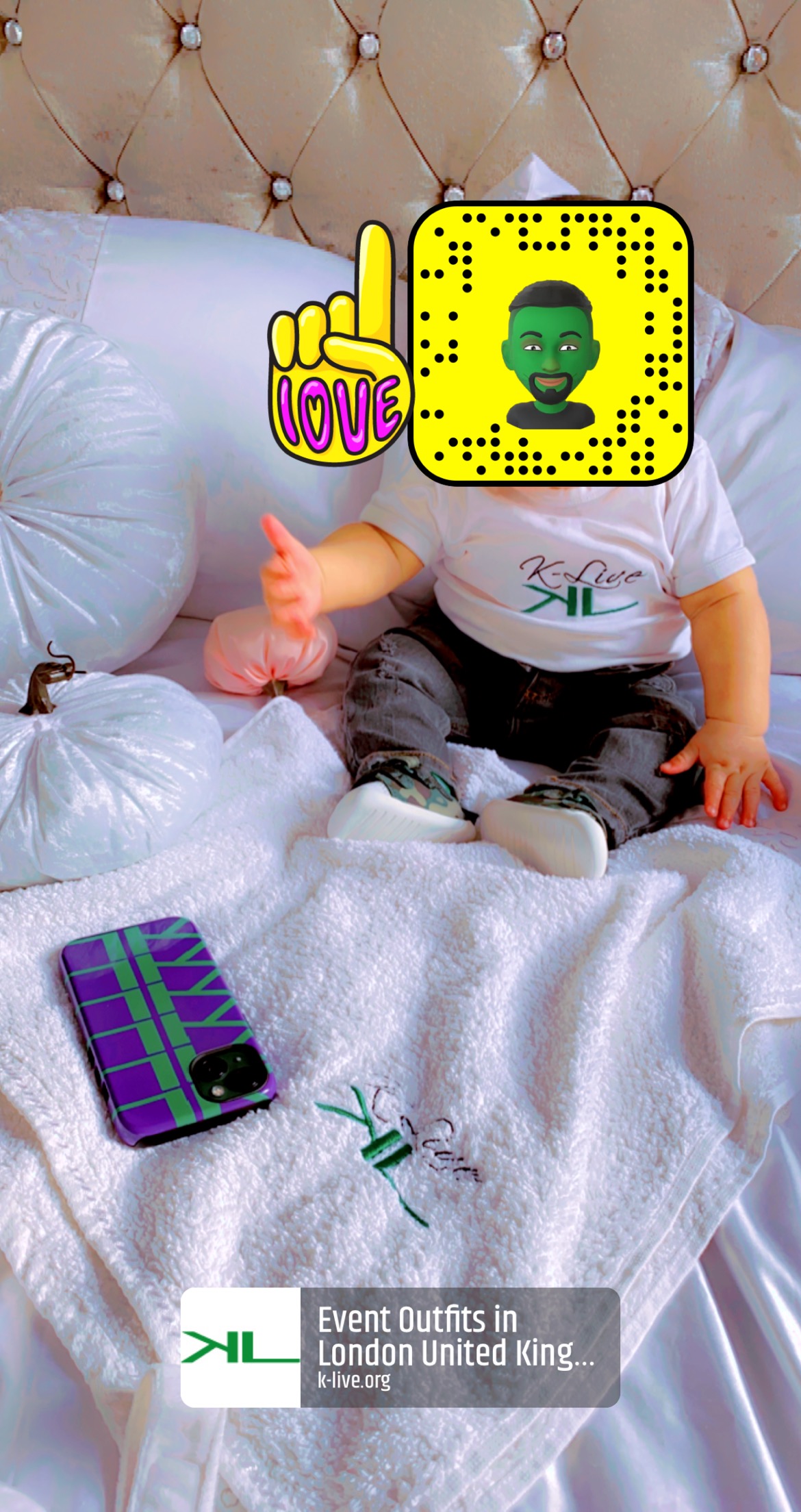 K-Live Website New Updates, Osazemwense Angelo Ogbebor Is Here, Brand Unveils New Partners AND MORE!!!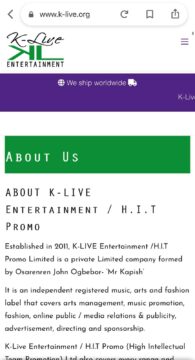 WOW K-Live Entertainment/H.I.T Promo on the 14th September 2022 updated and unveiled what has been speculating around the air/news, pushing the brand even more further.
The brand has updated their ABOUT US on the brand official website via www.k-live.org and clicking to read more on what has been done or changed are what we call real open identity and making it all clear out on the news airing around friends, colleagues, families and K-Live fans/supporter's across the globe.
Identity of the brand Ceo Mr Kapish O.JO. has been dropped like a song you call, 'DROP IT LIKE ITS HOT',. His origin, growing up background and more are dropped like ', DROP IT LIKE IT'S HOT,'.
Good and Gracious to us all here at K-Live Entertainment HQ to read and know our favorite boss and founder is from Saint Saviour,' Esogban Street, before moving to East London and South East London. Also dropped like it's HOT, was that he went to famous Archbishop school, late Archbishop Reverend Benson Idahosa ', Word Of Faith Group of Schools, now we are beginning to see his traits and knowing his own biological father was a Reverend too, a priest in an Anglican Church as mentioned and dropped.
DROPPED AGAIN LIKE ITS HOT– HEIR APPARENT, MR KAPISH SON BORN 26TH MAY 2022  ENGLAND, UNITED KINGDOM AND HIS NAMES ARE – OSAZEMWENSE ANGELO OGBEBOR.
Many have been speaking and speculating to see the pictures or read the news, but Mr Kapish never failed to reveal the birth of his son on the day he was born. Mr Kapish took to his social media platform, such as Whatsapp and Instagram stories thanking God for the arrival of his first child and our heir O. A Ogbebor.
He also posted via Snapchat @MrKapishOJO Snapchat ID for those who do not have it, haha :),  while friends, families and colleagues have been wishing congratulations to him and the mother of his son and our heir apparent. He also thanked and Prayed for the mother, manager, ambassador, fashion artist, beauty therapist and Ceo SM Active Beauty Limited- Miss Sandra Mihaela Antohe.
Fans/supporter's , friends and families, all have been trying to get sneaky photos/images of Mr Kapish son, OUR big angel from God and no one has been able to do just that. A source heard there has been tight/strict rules not to get Angelo's image, our new heir and K-Live first son. The father has posted few images of him but no one could see his beautiful face just the body and if you do have his facial picture, please do keep it safe/secret as the parents are highly strict with this rules and his image's are not allowed on social media platforms nor for story tellers.
WE ALL and everyone at K-Live Entertainment HQ are pleased and happy with their decision's and please all should continue to WISH the both parents CONGRATULATIONS and Happy LIFE for our HEIR In God's name- Amen.
K-LIVE DROPPED AND UNVEILED NEW BRAND PARTNERS AND BUSINESSES WORKING WITH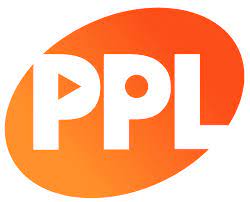 As the list goes on and names like PPL (Phonographic Performance Limited), VPL, ClearPay, Paypal, Amazon, Crypto.ComNFT, Booking.Com, Open-Sea, Zettle by Papypal,  and more partners/businesses was revealed by the brand K-Live Entertainment/H.I.T Promo Limited.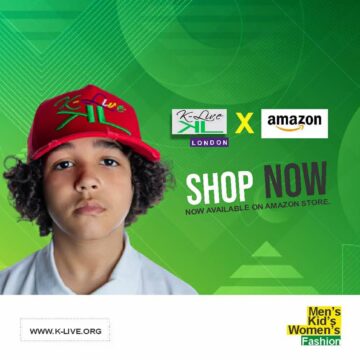 K-LIVE LAUNCHED ITS TIK-TOK SHOP FOR ALL CUSTOMERS AND LOVERS OF TIK-TOK
The public/all can SHOP all K-Live merchandise via Tik-Tok K-LiveEntertainment Tik-tok handle shop and can also SHOP via our Facebook SHOP or Instagram SHOP@KLiveHitPromo.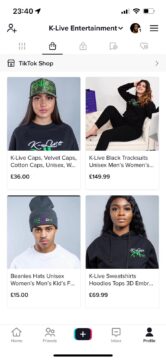 FB: www.facebook.com/KLiveHitPromo
T: www.twitter.com/k_live_hitpromo
Y: www.youtube.com/user/KLiveEntOfficialTv
IG: www.instagram.com/klivehitpromo
WEBSITE:Www.K-Live.org
MOTTO:WE HAVE THE-KNOW HOW YOU NEED!