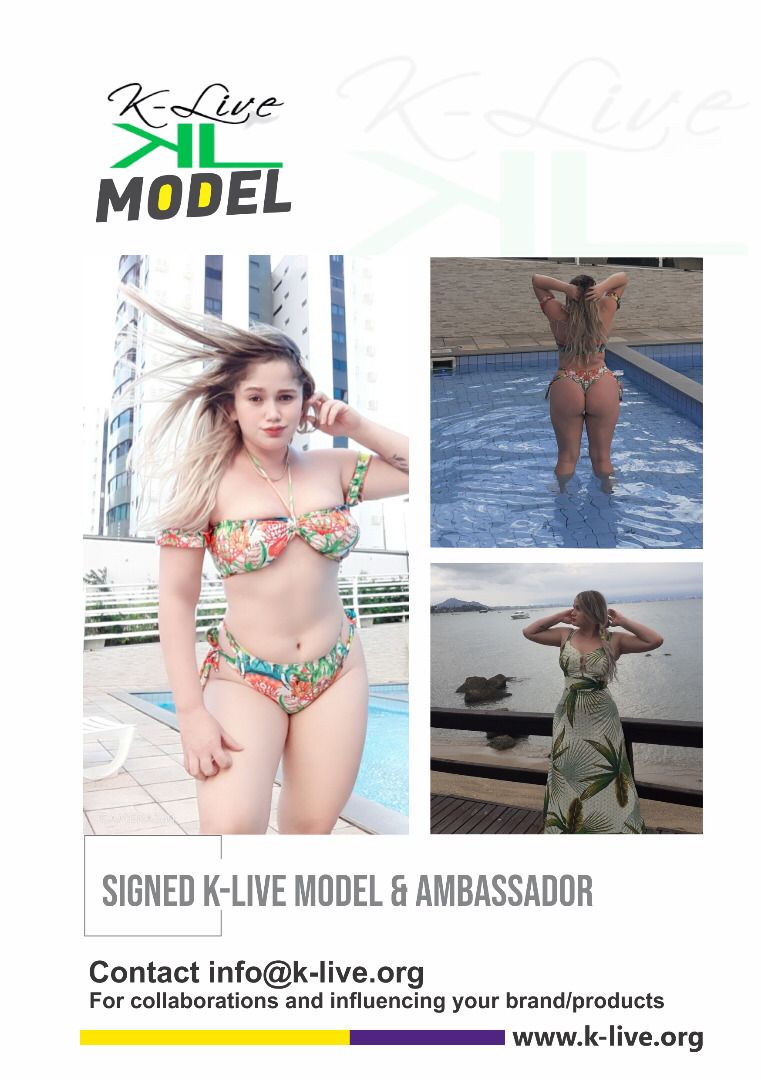 WELCOME TO K-LIVE FAMILY.
Our evolving business/brand is always looking out for creatives, top and up-rising talented individuals to harness their professional career.
The NEW YEAR kicking well for the brand and the influential evolving and energetic team that are pushing K-Live Entertainment/H.I.T Promo Limited forward and being able to compete with the best /top high end fashion brand in the high street/across the globe . 
This February 2022 K-Live sealed the signature's of their three (3 ) art's & ambassador's – SANDRA , EDIôNICE and XIOMARA  .
Furthermore' after K-Live Entertainment/H.I.T Promo Ltd was given / sealed the brand TRADE-MARK Certificate in 24th December 2021 in United Kingdom by the Trade-Mark Patent Office UK .
Registered Trade-Mark Number UK00003700953.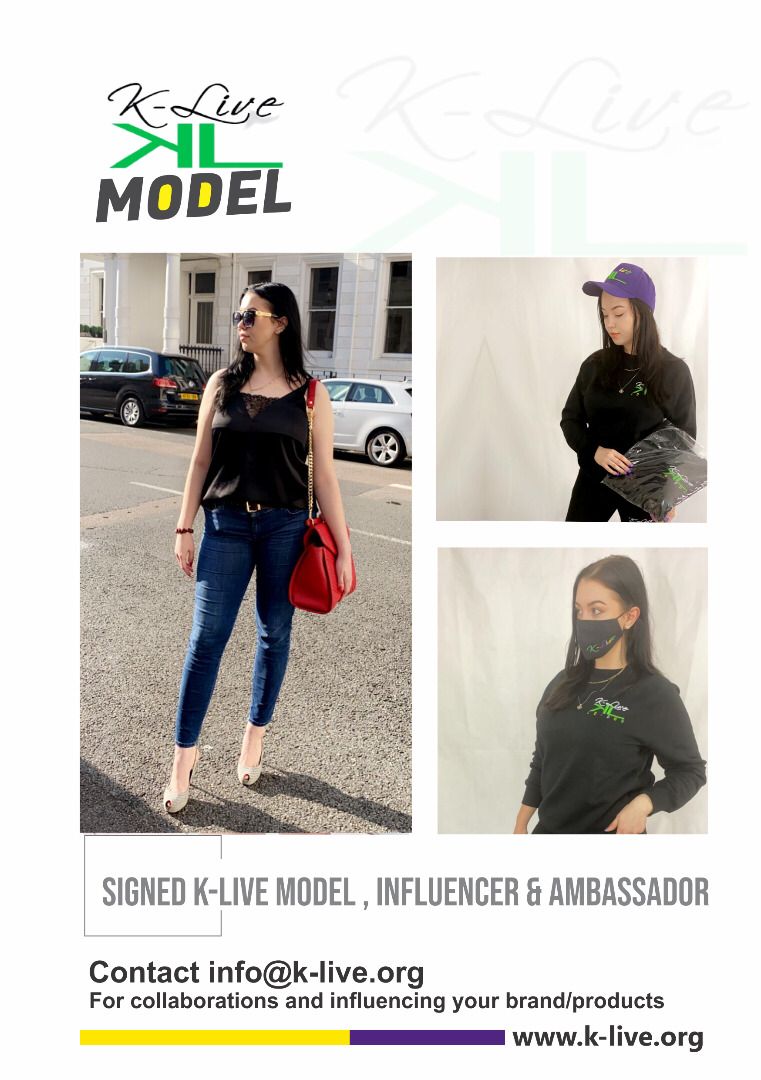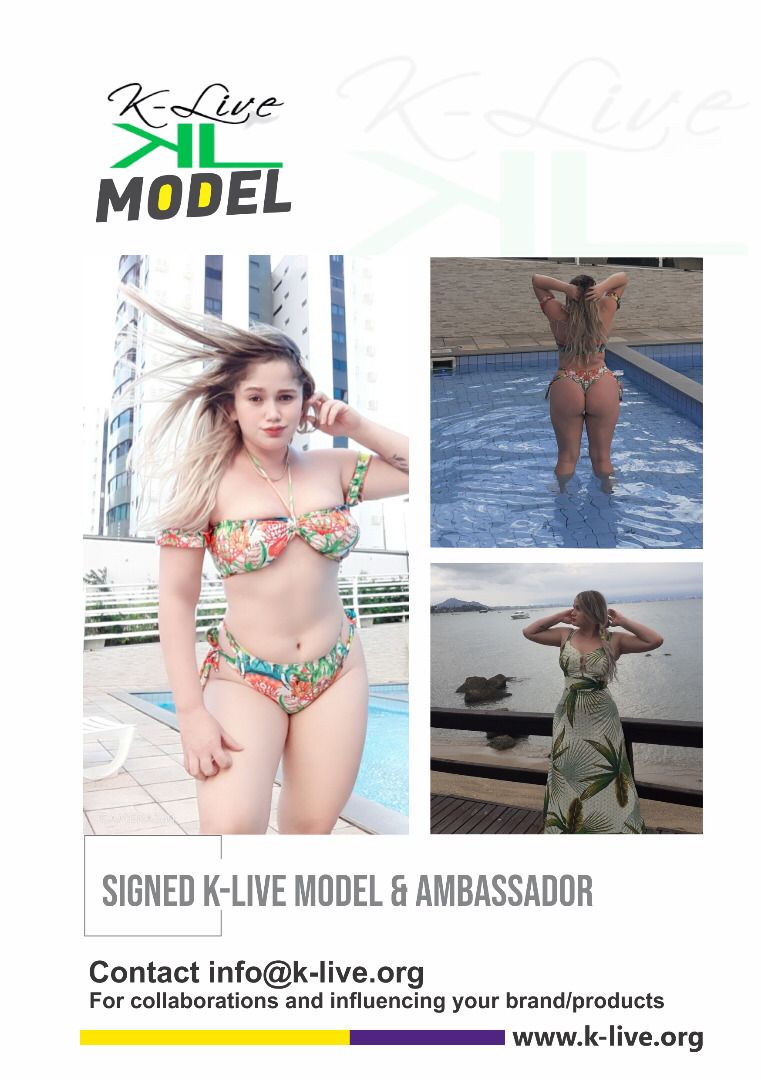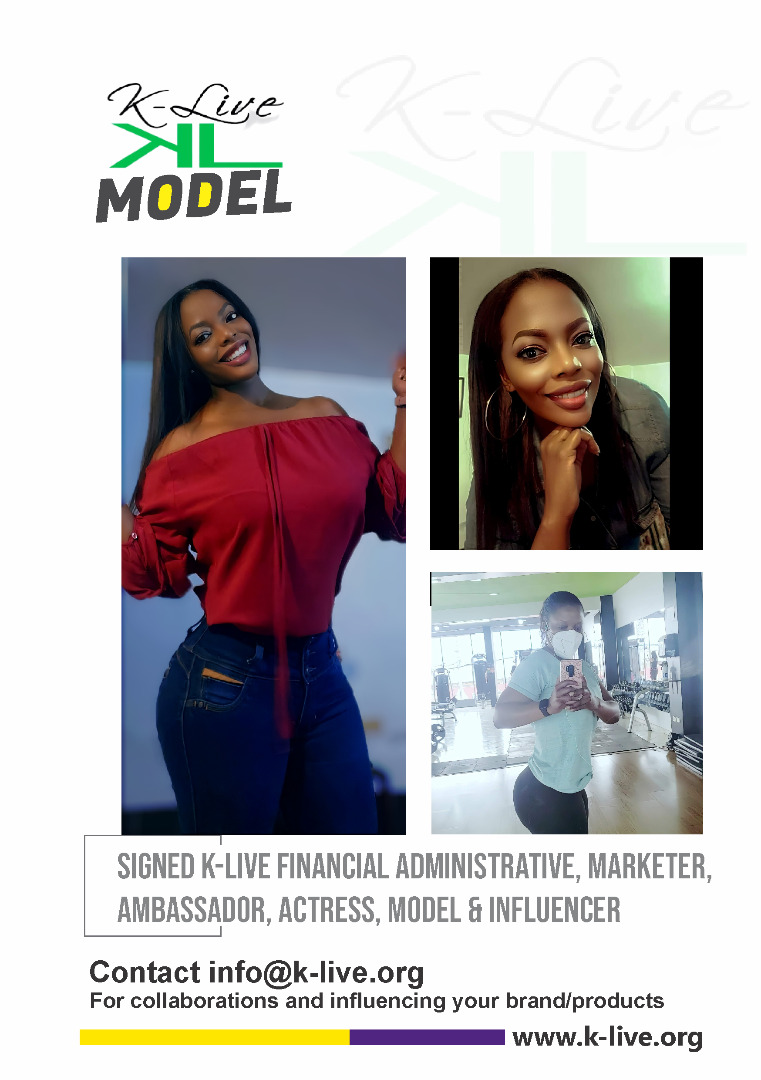 THE 3 SIGNED K-LIVE
Ambassador's will be published on magazines , billboards and news-papers in due time as the brand is out for the best art's/craft's . CLICK To view via Www.K-Live.org And Click Icon ENTERTAINMENT to View the newly SIGNED Artist's and ambassador's , ASLO you can 
CLICK to SUBMIT your AD'S /CAMPAIGN, BOOK ANY ARTIST'S OR SUBMITT YOUR COLLABORATIONS via the BOOKING & AD's SUBMISSION
please.
DO NOT FORGET TO SECURE YOUR ASSET's – CLICK to BUY your K-Live SAGA ANTELOPE NFT's and you will have an additional 30% DISCOUNT OFF on your K-Live merchandise orders/ next as you wished !!!
K-LIVE SAGA ANTELOPE NFT's  are AVAILABLE Via OPEN-SEA LINK ON K-LIVE SAGA ANTELOPE TWITTER HANDLE @KLIVESAGANFT 
DO NOT FORGET TO FOLLOW
K-LIVE
OTHER SOCIAL MEDIA's –
Instagram: @KLIVEHITPROMO (SHOP) @KLIVESAGAANTELOPENFT @MRKAPISHOJO2ND
Twitter: @K_LIVE_HITPROMO  and @KLIVESAGANFT
 Facebook:  @K-LIVE  (SHOP)
Visit our website to learn more
⁠