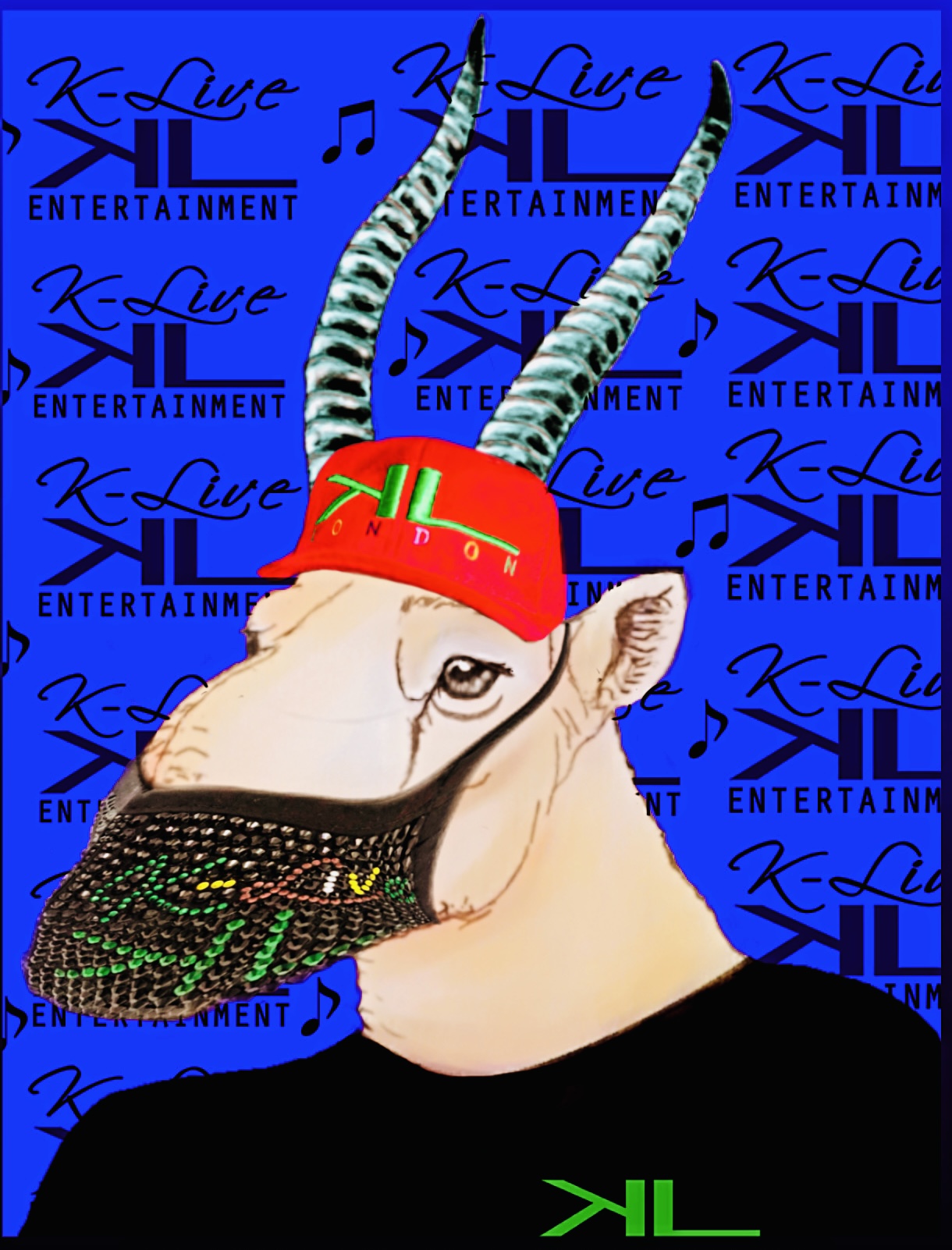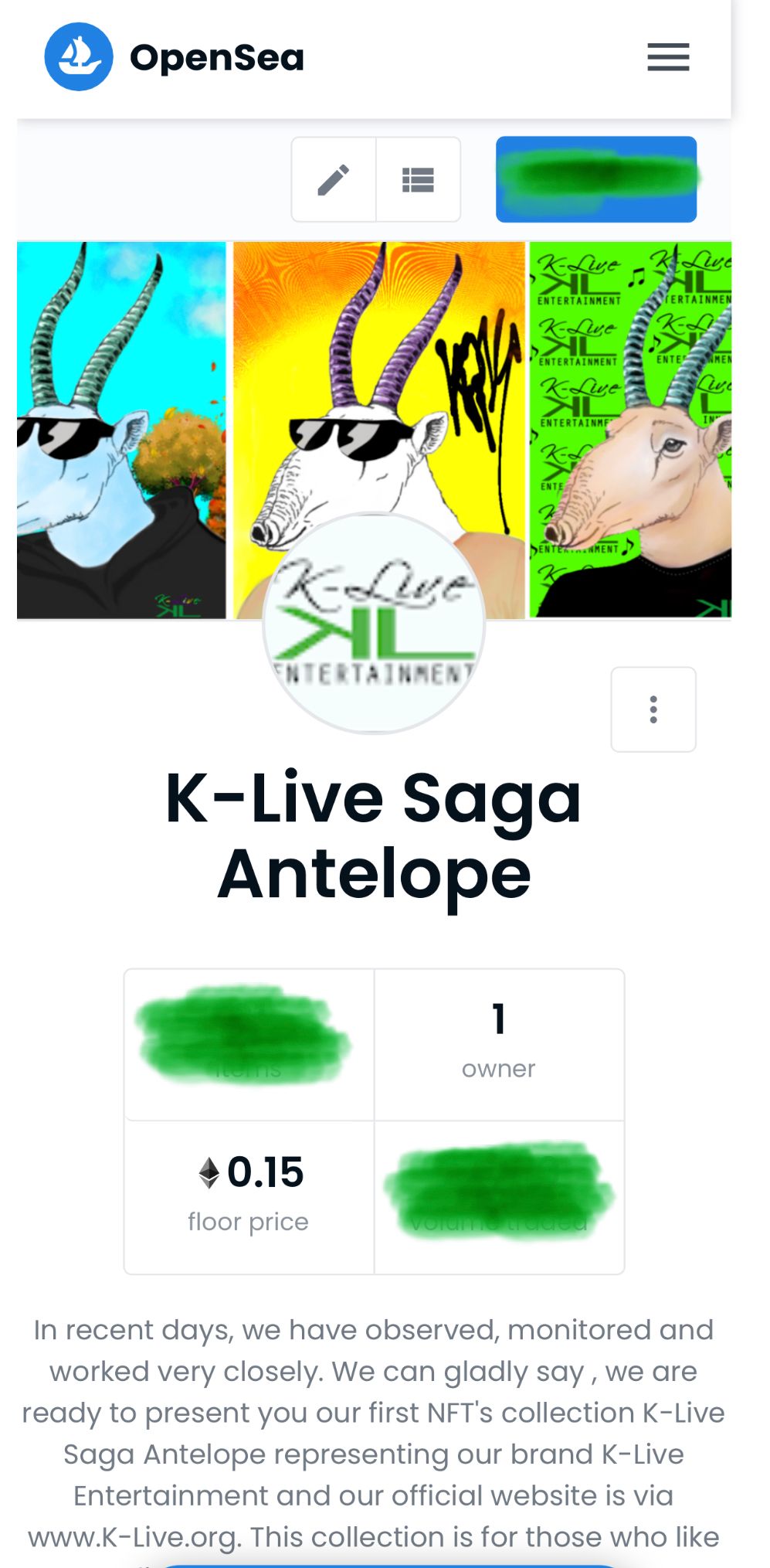 K-Live SAGA Antelope NFT's LAUNCHED !!!
In recent days, we have observed, monitored and worked very closely. We can gladly say , we are ready to present you our first NFT's collection K-Live Saga Antelope representing our brand K-Live Entertainment and our official website is via www.K-Live.org.
This collection is for those who like to discover something new with a unique originator,  style and rare animal that is  different but still look similar at the same time.
Each art is unique in it's own way and it would be a great add to your collection.
Don't forget to follow us on our social media accounts to find out more about upcoming art works.
To get your K-Live SAGA Antelope NFT's , Please CLICK the link below to access OPEN SEA and search K-Live Saga Antelope to place your order and secure your K-Live SAGA Antelope NFT .
https://opensea.io/collection/klivesagatheantelope
30% DICOUNT for any of your K-Live Saga Antelope NFT purchase via OPEN SEA to be used on K-Live official website- Www.K-Live.org
Follow US on ALL Social Media :
Twitter: K_Live_HitPromo
https://www.instagram.com/klivehitpromo/
https://www.instagram.com/klivesagaantelopenft/
https://www.instagram.com/mrkapishojo2nd/
https://twitter.com/KLiveSagaNft?s=09